Monthly newsletter from MDaemon Technologies


Comparison: Security Gateway vs. Mimecast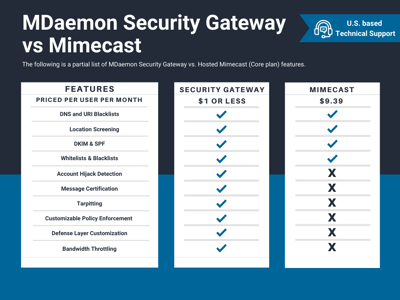 We're seeing a growing interest and adoption of Security Gateway for Email Servers by IT admins of Mimecast and other competitive products. The value they cite is Security Gateway's easy to use interface and cost savings (both in time and money). Read the full comparison, and see why they switch.


Did You Know... 95% of all attacks targeting business networks start with a phishing email.

Customization Tip: Recall Messages in MDaemon
MDaemon's Message Recall feature is better than ever in version 20. Now, the sender is no longer limited to a certain time period to recall messages sent to other local email accounts. And by default, the last 1,000 emails sent via an authenticated session are eligible for recall. Watch this video to see the four ways a user can recall a sent email message.


Industry Spotlight: Cybersecurity Trends in 2021
2021 cybersecurity budgets have exploded past pre-pandemic levels in order to match the evolving threats caused by the work-from-home shift. Topping the priority list is authentication, cloud protection and application monitoring. Read more about the trends expected to dominate the landscape this year.


Attention: RelayFax End of Life Notice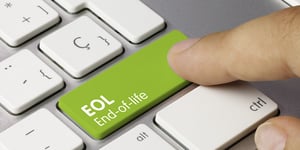 MDaemon Technologies has announced the End of Life for sales of its RelayFax software, effective June 30, 2021. Users can continue to purchases new, renewal, or expired licenses until that date. General support for RelayFax software will continue for an additional 12 months, ending July 1, 2022. Click here for more information on products/versions no longer supported.


Industry Spotlight: Microsoft Accounts Targeted
Recently, cybersecurity criminals used an email gateway certification to target a small number of specific Microsoft 365 environments in a highly sophisticated attack. A similar attack happened with a different certificate in December. Read more about the attacks.