Monthly newsletter from MDaemon Technologies


Upgrade Now - MDaemon Email Server v21 is Available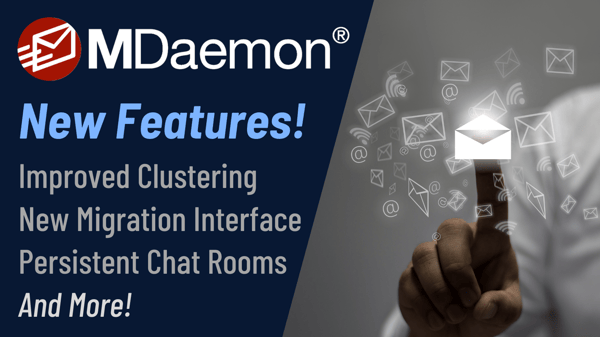 If you are currently running MDaemon Email Server versions 20, 19, or older, you're not covered by the new security features or fixes!
Upgrading to version 21 means you'll get the most up-to-date anti-spam and security features to protect your organization from email-borne threats, as well as improved existing features. If you're running an older version, you could be more vulnerable to security threats without the updated patches. You may also be experiencing performance issues on that older version. If you continue to run an older version, you'll miss out on the following benefits:
Deferred Message Queue improves message delivery performance

Authentication Failure Log allows administrators to track authentication failures for SMTP, IMAP and POP

Multiple Mobile theme improvements for MDaemon Webmail, including a responsive design that adjusts to any screen size


MTA Strict Transport Security (MTA-STS), which improves email security by requiring email to be sent to an authenticated server using good encryption

Compromised Password Check compares users' passwords against a list of passwords that have been found in a data breach and prevents users from using passwords on that list

Improved Remote Administration for increased ease of use

Clustering Support allows multiple MDaemon servers to distribute mail delivery processes and provides improved protection against system interruptions
See all the features and updates you can access in MDaemon Email Server v21. If you are a current MDaemon license holder you can upgrade to version 21 for free, and expired renewals can upgrade at a deeply discounted rate. Upgrade MDeamon Email Server now!


Did You Know...
Business Email Compromise (BEC) attacks cost organizations almost $1.9B in 2020, up 5% from 2019. And state and local governments are specifically being targeted.


Customization Tip: Configure Mobile Device Security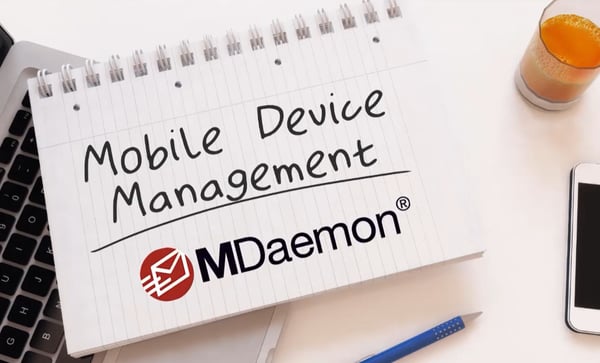 This brief video highlights ActiveSync password complexity, security, and remote wipe settings in MDaemon Remote Administration, for increased control and security that can be customized to fit the unique needs of your organization. view the Feature Highlights for additional features available in MDaemon Email Server v21. Watch now to Configure Mobile Device Security.
Industry Spotlight: US Dept of Homeland Security Exposed in Hack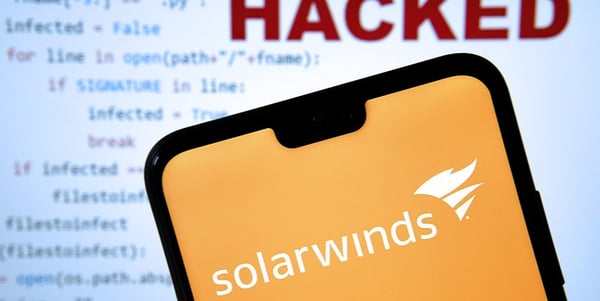 The US Department of Homeland Security is one of the latest victims of the N-able, formerly named SolarWinds, hack that started in December 2020. The department's email accounts were exposed by threat actors outside of the US during the supply-chain attack. Read more.


Security Gateway Version 8

Version 8 of Security Gateway has been released! License holders with a current subscription can update free of charge. Major new features include enhanced Data Leak Prevention with medical terms, per-domain email archive exporting, and active database replication when clustering is enabled. We've also squashed a few pesky bugs in version 8, including fixes to the virus scanning email address exclusion list, DKIM verification behavior, and Office 365 user verification. See all the features and updates in Security Gateway v8. And to upgrade now, click here.
Attention: Outlook 2010 End of Support Notice
MDaemon Technologies will no longer support Outlook 2010 with the release of MDaemon Connector 7.5, effective September 16, 2021. Remember, users can always use ActiveSync to connect to MDaemon accounts. For more information, click here.
16 Features You Don't Get With Microsoft Exchange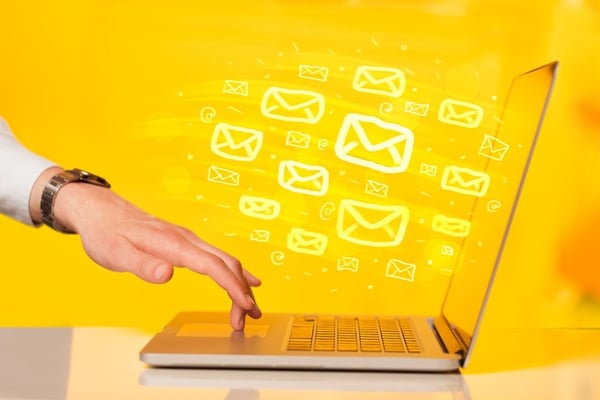 With all the headlines and concern around the recent Microsoft Exchange hack, we're getting more inquiries from Exchange users that are looking for an alternative. In addition to superior control, ease of use, and affordability, MDaemon Email Server also includes features you won't find in Microsoft Exchange. Click here to see what comes standard with MDaemon compared to Exchange.