SecurityGateway Version 8.5.1 Now Available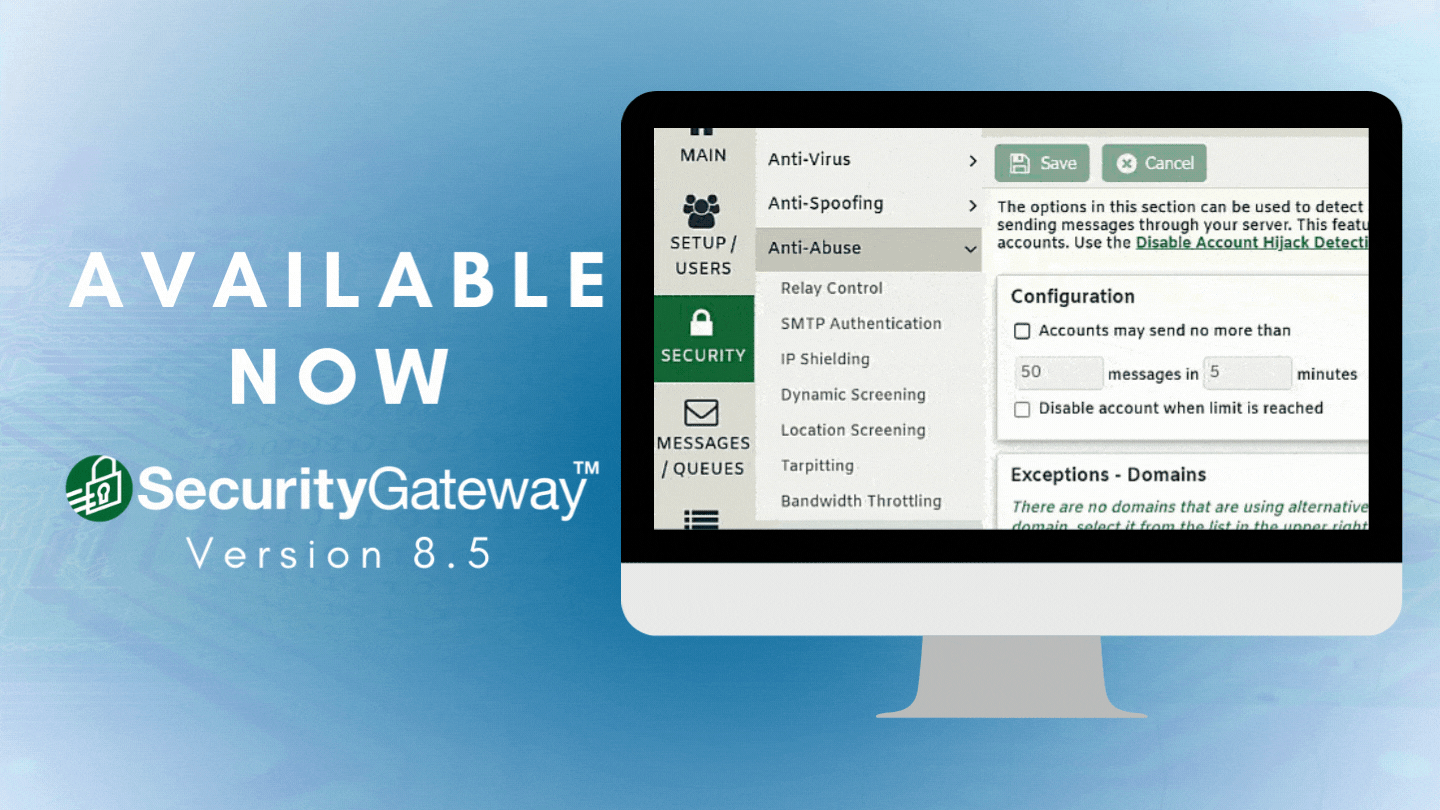 SecurityGateway version 8.5.1 is available NOW! As always, current license holders are eligible for a free upgrade. View all the new features and upgrades here.
Feature Tip: Hybrid Network Mail Routing In SecurityGateway

In version 8.5, user-based mail routing allows SecurityGateway to be deployed in a hybrid environment where email can be routed to specific mail servers or cloud mail services on a per-user basis. This is useful for environments in which email for some of a domain's users is hosted on cloud services while email for other users is hosted on on-premise mail servers. Review the New Features Guide to learn more.


Customization Tip: How to Block Incoming Connections Based on Geography

The Location Screening feature allows MDaemon Email admins to block inbound connections from specific countries. Blocking connections from countries that are not relevant to your customers' business can help protect them from these email-borne threats. Learn how to enable Location Screening here.


Thank You for Your Feedback!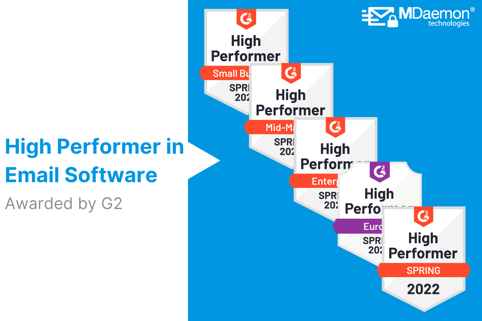 To everyone that has written a review on G2 - THANK YOU! Your feedback not only helps us, it helps other IT professionals looking for an email solution that better fits their needs.


Industry News: Phishers Prey on Microsoft Users' Fear

Taking advantage of the conflict in Ukraine, bad actors have begun circulating a phishing email to Microsoft users that warn of "unusual sign-on activity in Russia." Though this email could be from anywhere in the world, the bad actors are hoping to incite enough fear based on current events that users will click the link in the email. Learn more here.