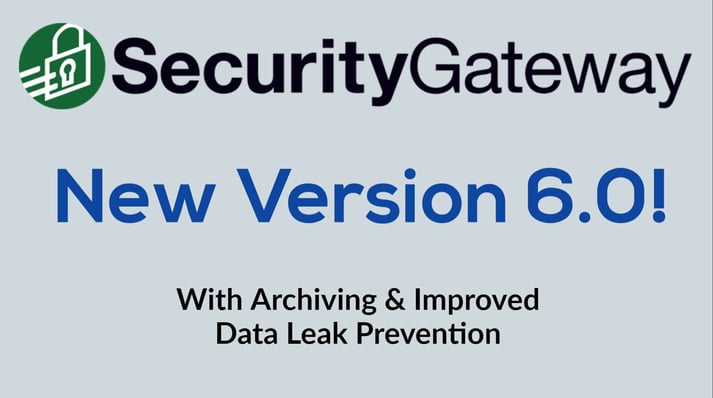 The latest version of Security Gateway for Email Servers includes new cloud services, expanded Data Leak Prevention rules and integrated archiving features to help companies affordably protect user email.
MDaemon Technologies announced the release of Security Gateway for email servers version 6.0 that includes a new enterprise class Security Gateway hosted cloud service and fully managed dedicated servers for end users, MSPs, VARs, Systems Integrators, and IT Consultants. The flexible options of using either on-premise software or the new email security cloud services include an expanded and flexible set of Data Leak Prevention (DLP) rules to quarantine outbound messages and help protect a company from sending sensitive or confidential information via email. And the addition of integrated email archiving at no additional cost provides customers with affordable, flexible and easy to use features to protect email servers located anywhere in the world.
"We are excited to bring our many years of email security expertise and management to offer customers and channel partners a new cloud service without the need for them to make expensive hardware and infrastructure investments," said Kevin Beatty, Vice President of Marketing and Business Development. "By adding this new service, expanding our DLP features and integrating archiving without increasing the cost of the product, we continue to offer customers unmatched value."
MDaemon Technologies' SecurityGateway for Email Servers incorporates multiple antivirus engines and proactive Outbreak Protection technology to detect viruses, spam, phishing, spyware, and various types of Business Email Compromise threats. Along with inbound and outbound email quarantine features, Security Gateway assures the accurate delivery and receipt of legitimate email.
To learn more or request a quote, visit Security Gateway for Email Servers.