Threat actors are continuing their assault on businesses, individuals, and Managed Service Providers (MSPs) this year, and email is still the top vector. As your clients turn to you for secure services, you need to make sure you have the right email security solution in place to protect your customers.
91% of all cyber attacks  start with a phishing email, according to Deloitte. It's the favored method for cybercriminals to steal credentials or deliver malware. Whether it's launching malicious software, delivering ransomware, or tricking users into supplying usernames and passwords, email remains the number one way hackers gain access to networks and cause chaos.
Today, cybercriminals are more organized and sophisticated than ever before. MSPs need to provide email security solutions to their customers and take proactive steps to safeguard their networks as well. Customers expect you to protect them from threats and guard them against phishing attacks and ransomware. Offering robust and reliable email security solutions can help you provide greater protection, and can be a competitive advantage for your business.
Even if you have a thriving MSP business, adding email security solutions to your product mix can improve customer acquisition. As companies don't want to work with multiple third-party providers, a lack of email security solutions may hinder your ability to land new clients.
If attackers can target your customers successfully, it can undermine a customer's confidence in your ability to protect them. That can lead to churn as they shop for more secure options. Trust is essential for long-term relationships.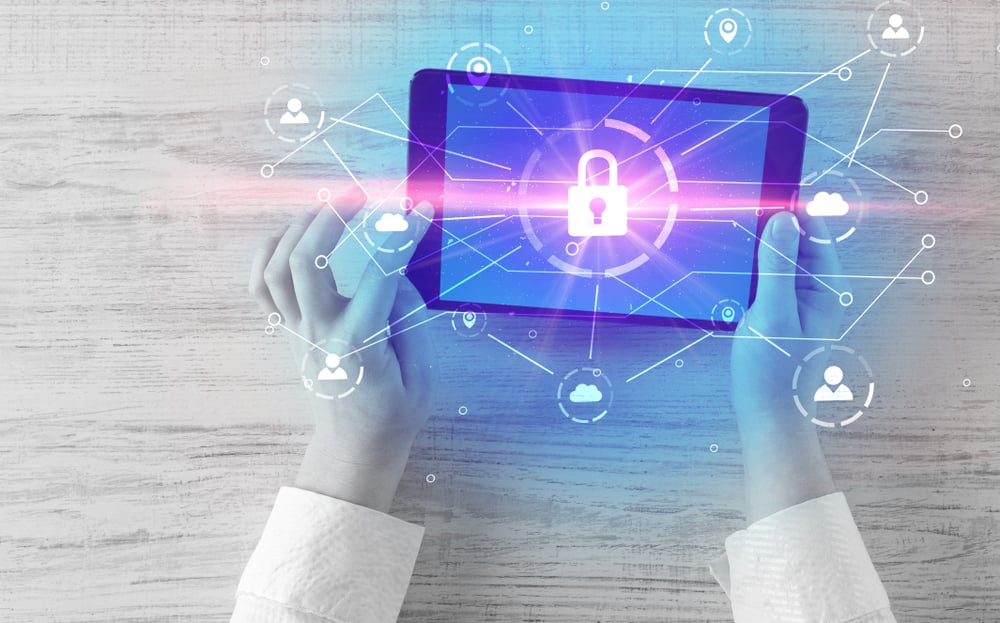 What to Look For in an Email Security Solution for Your MSP's Customers
Protecting your customers requires the right email security solution that features multiple layers of protection – an email gateway or hosted email platform for MSPs  that is designed for security will help catch phishing attacks, mitigate malware, and reduce the burden on customer IT teams to manage security.
While Microsoft 365, Exchange, and Gmail have built-in anti-virus and spam filtering, they simply do not go far enough. Dealing with today's sophisticated attacks requires a much broader and deeper set of tools.
An MSP evaluating email security solutions should look for several key features.
Protection from External Threats
The best secure email gateways will perform multiple tests on all inbound email messages before allowing them to show up in inboxes. This includes tests, such as:
Anti-spam
Anti-virus
Anti-spoofing
Anti-abuse
URL filtering
Manual allow and block lists.
You should also provide multiple methods of email authentication.
For example, DKIM (DomainKeys Identified Mail) uses digital fingerprints to identify possible tampering. Validating the DKIM signature on an incoming email confirms the signer's identity and ensures the message has not been tampered with during transmission.
Sender Policy Framework (SPF) verifies that the email came from an authorized user at the specific domain.
DMARC (Domain-Based Message Authentication, Reporting, and Conformance) tells email automation how to handle invalid responses, such as rejecting or quarantining emails.
Protection from Internal Threats
Providing robust security also should address the potential of internal threats, even inadvertent ones. Make sure any email security solution you evaluate also filters outbound email to look for the disclosure of sensitive information outside your network. The right solution will provide additional safeguards to prevent data leaks, requiring authorization or recording transmissions. You should be able to create custom content filtering rules based on keywords or attachment contents using the Sieve filtering language to minimize leaks of proprietary data.
You also want a solution that protects all email while in transit by using Secure Sockets Layer (SSL) or Transport Layer Security (TSL) to encrypt traffic.
Also, look for automatic redirects to secure websites. When a user clicks on a link to a website, you want a system that will automatically redirect from HTTP to HTTPS for encrypted access.

Message Quarantine Options
Your email security solution should also allow for global and individual settings for managing quarantines. In addition to the domain-level settings, users should be able to view their own quarantined messages and take action. For example, users should be able to delete, release for delivery, or click to add to accept or block lists.
Your customers don't have time to manage every message, even those sent to quarantine. By allowing users to mark emails as spam or add them to block lists, you can continually optimize your system to perform better without having to tie up IT teams with long lists of manual items. This also helps train users over time to better recognize email threats and be aware of potential phishing tactics.
Detailed Logs and Reports
You should have access to real-time visualizations that provide overviews of security across various tools. The best solutions will have multiple pre-built charts with the ability to create custom views as necessary.
Real-time visualizations help to quickly identify problem areas or concentrated attacks.
You also should be able to drill down to individual events or use message log filtering to search based on specific criteria.

Protecting Your Customers
For your customers, it's not a matter of if they'll be attacked, but when and how often. 83% of all organizations have been hit with phishing attacks. And nearly half of the organizations have had to deal directly with ransomware attacks. The pace of cyber threats is unrelenting. Analysts expect some six billion attacks to take place in 2022.

Overworked and understaffed IT teams are struggling to keep up. Managed Service Providers need to provide the robust email security solutions that organizations need to protect their assets.

MDaemon Technologies provides SaaS email and secure email gateway solutions for MSPs around the globe, including:

Contact us today to learn how we can help you!