We are pleased to announce the release of MDaemon Email Server version 22, with new email security features as well as usability improvements for administrators and end-users. Here's a quick run-down of what's new. A more in-depth overview can be found in the MDaemon release notes.
New MDaemon Features for Administrators
Protect Against Emerging Malware Threats with Cyren Threat Lookup Service
To help protect businesses from new and emerging malware threats, support for Cyren's threat lookup service has been added to MDaemon AntiVirus.
When MDaemon AntiVirus detects a suspicious file that has not yet been classified by existing virus definitions, it will conduct a file integrity check by generating a hash of the file and querying Cyren's cloud-based threat lookup service for up-to-the-moment classification of malware threats based on Cyren's global threat intelligence.


New Features for End Users
MDaemon Webmail Improvements
MDaemon Webmail users can now set a default "From" address when replying to or forwarding messages.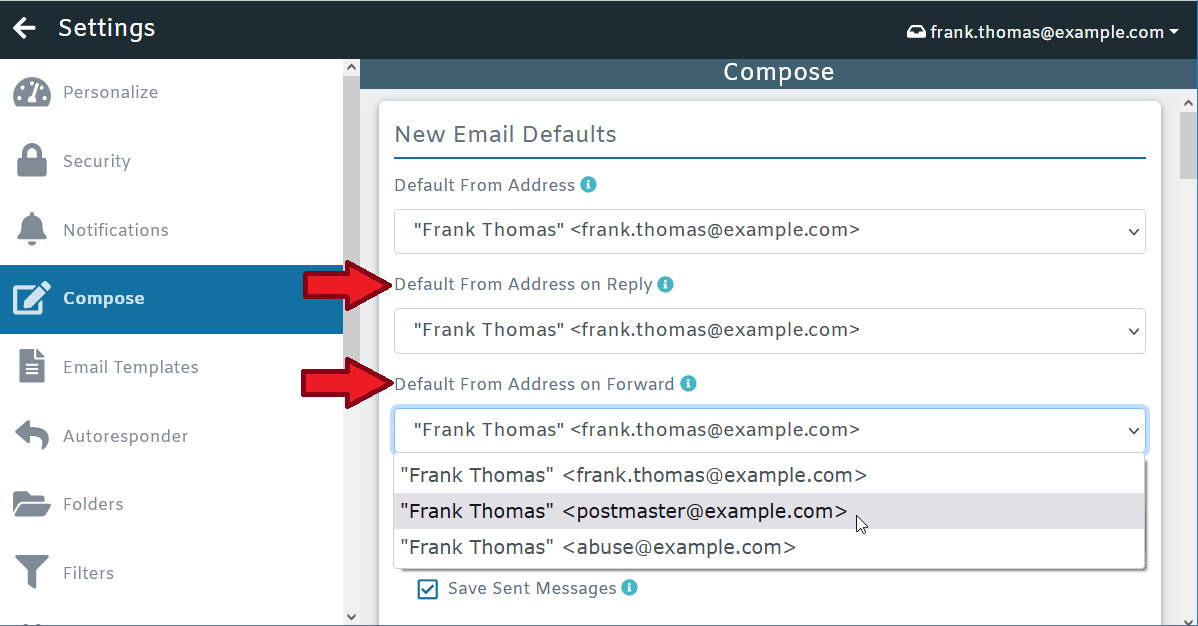 When using the Pro theme, MDaemon Webmail users can now edit the display name of an alias via the Settings | Compose menu. This feature can be enabled or disabled by the administrator.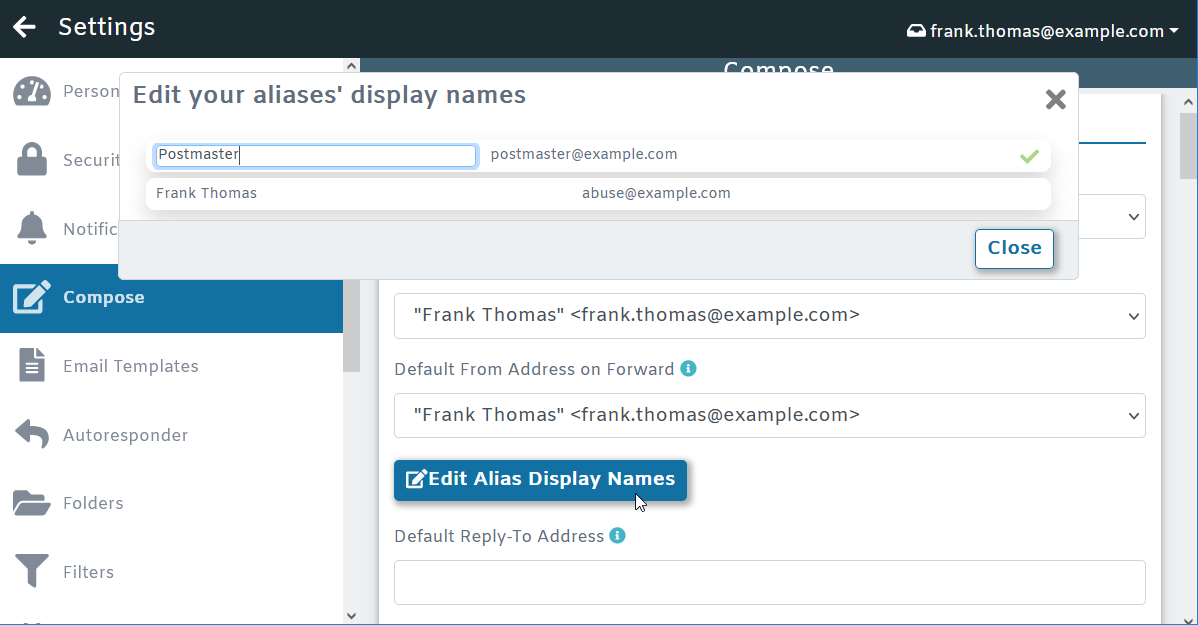 To help promote the use of strong passwords, there is now a list of password requirements that displays green and checked off as the user meets the requirements when entering a new password.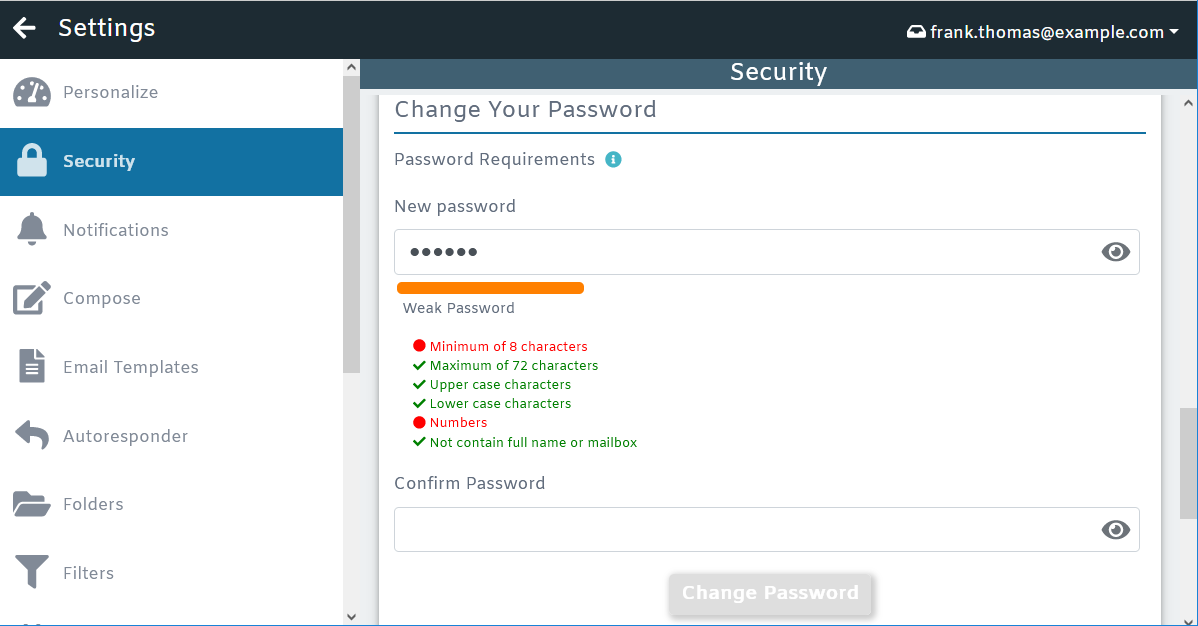 Other MDaemon Webmail Improvements
When viewing a message in MDaemon Webmail, URLs found within the message body are now automatically converted to hyperlinks.
When setting up two-factor authentication in MDaemon Webmail, users now have the option to send two-factor authentication verification codes to an email address.
MDaemon Improvements for Administrators

When creating a content filter rule, administrators can now place macros in the "Append a corporate signature" action. These macros can be used to personalize the signature with information from the sender's contact in their public contacts folder.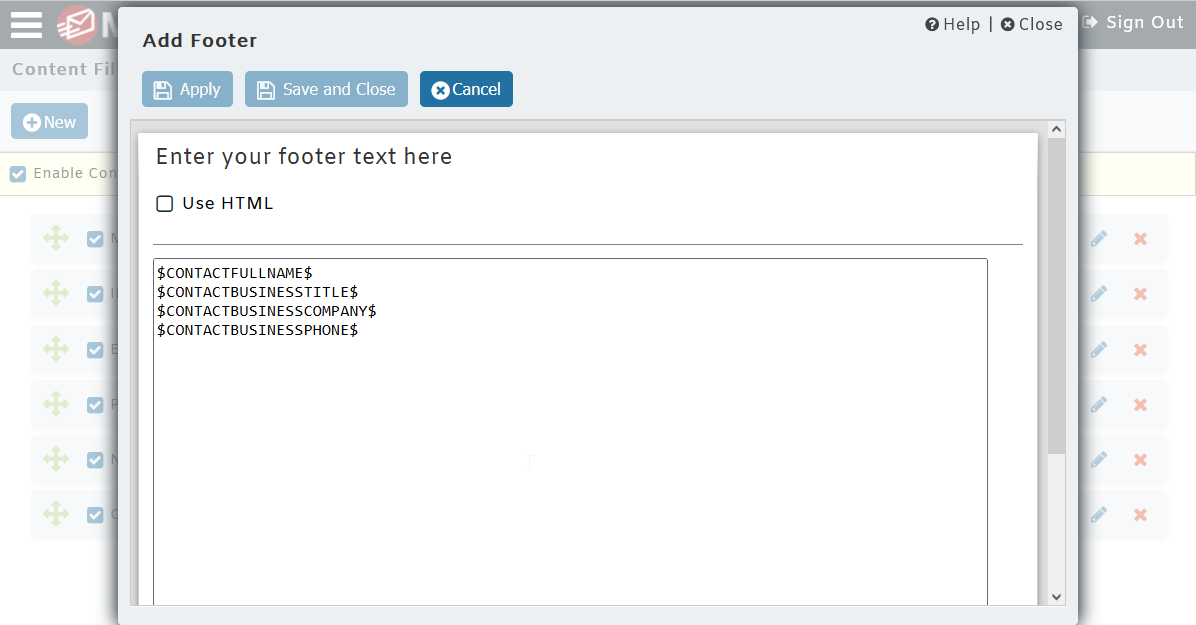 Administrators can now view and manage custom remote and local queues in Remote Administration.


Other MDaemon Improvements
MDaemon now supports the latest security protocol (TLS 1.3) for encrypting communication channels on newer versions of Windows. For instructions and additional details, please see the MDaemon release notes.
A new content filter action to extract attachments and replace them with links (using attachment linking) has been added.
A notification message editor has been added to the Content Filter | Notifications screen.
Administrators can now view a list of IP addresses that are exempt from requiring two-factor authentication in Remote Administration. Exempt IPs apply to both MDaemon Webmail and Remote Administration.
Summary emails for the holding, quarantine, and bad queue may now have links to release, re-queue, or delete each message. This option is enabled by default, but can be disabled by the administrator. For instructions, please see the MDaemon release notes.
Microsoft Outlook uses can now send mail using an alias. If the Reply-To address is set to a valid alias for the sending account, the message will be sent from that alias.
MDaemon Webmail and Remote Administration now include support for CSRF (cross-site request forgery) tokens on the sign-in page to protect against cross-site request forgery attacks, which occur when a malicious email, website, or program causes a user's web browser to perform unwanted actions on a trusted site.
ActiveSync Improvements
The ActiveSync Connection Monitoring dialog has a new right-click menu command to terminate a session and block a client.
Support for the ActiveSync 16.1 Find command has been added.
For a complete list of new features & updates, please see the MDaemon release notes.