Did you know MDaemon Webmail has a new look? In MDaemon 21.5, we introduced the new Pro theme for MDaemon Webmail, with a sleek, modernized look and new features to make it easier to manage your email.
New "Hover" Menus for Quick Access to Common Actions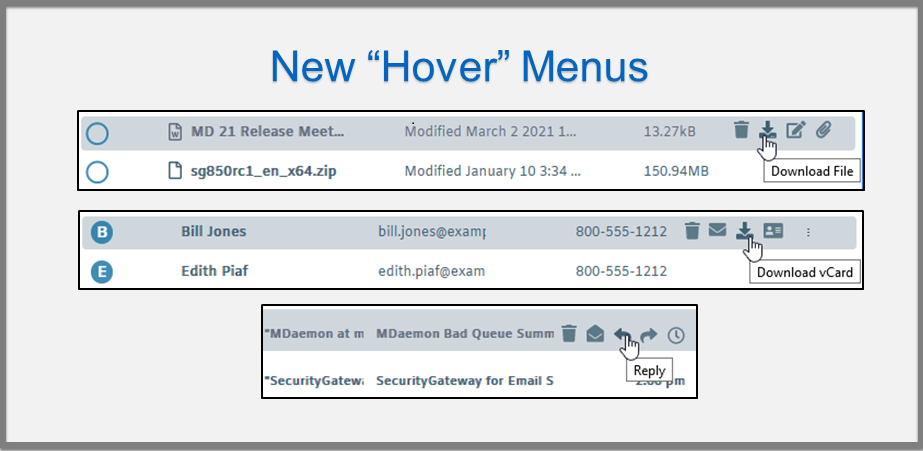 The new "hover" menu gives users easy access to common actions such as replying to a message, sharing a contact in vCard format, managing documents, and much more.
MDaemon Webmail "Dark" Mode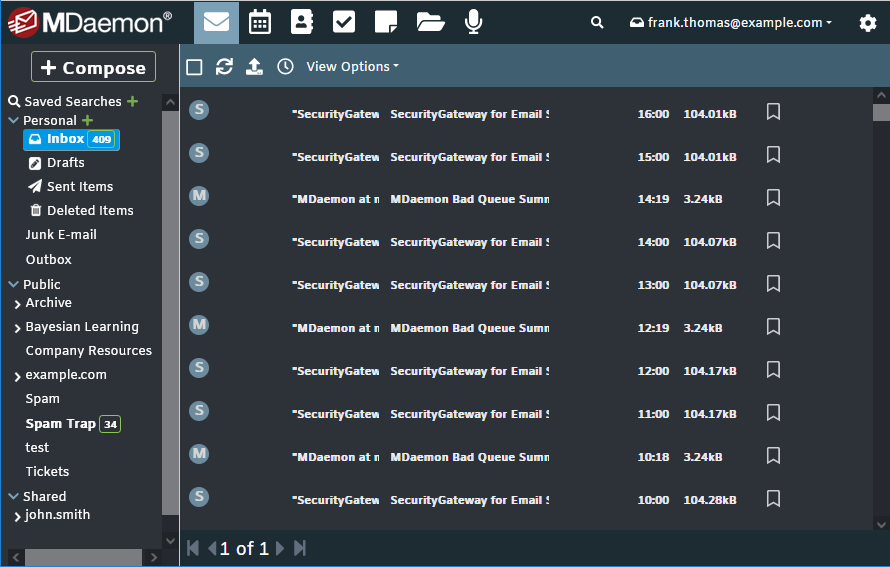 Users can enable "dark" mode via the MDaemon Webmail settings menu for a more personalized email and collaboration experience.
Responsive Design Adjusts to Any Screen Size
Whether you're on a smartphone, tablet, laptop or desktop, the new MDaemon Webmail Pro theme has a responsive design that adjusts to any screen size.
In addition to these new features, MDaemon Webmail continues to provide email and collaboration features such as folder sharing, calendars with free-busy integration, tasks, contacts, shared documents, and notes, along with the integrated chat bar for instant communication using MDaemon Instant Messenger.
To take advantage of these new features, click here to download the latest version of MDaemon.