Alternative to Barracuda, Mimecast, & SpamTitan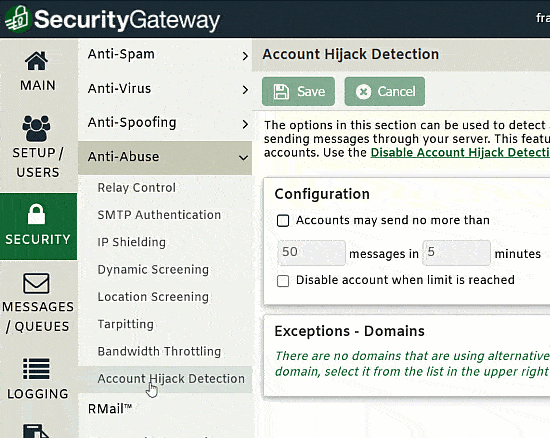 Easy to use and feature-rich, Security Gateway can be quickly deployed on premise or in the cloud. Compatible with Office 365, Exchange, MDaemon Email Server, and others, Security Gateway provides the top-notch email protection you need, no matter your size.
Starting at $1 or less per user per month, Security Gateway is the "flexible, inexpensive, and efficient" alternative to top competitors like Barracuda, Mimecast, and SpamTitan.
Access the self-paced virtual demo to see why users like you prefer Security Gateway over the competitors.
Configuration Tip: Clustering in MDaemon Email Server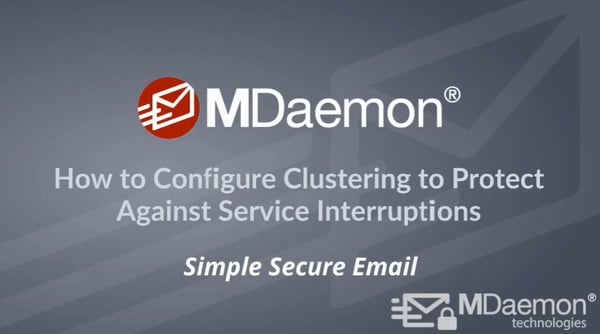 MDaemon Email Server supports clustering of two or more email servers for failover & redundancy to protect against service interruptions when the primary mail server is down. In this tutorial video, we'll show you how to add secondary cluster nodes, and how to configure network paths so that multiple MDaemon servers can share the same set of data folders within the cluster. Read more and watch the video here.
Industry Security News

For up-to-date security news, visit Krebs on Security and read articles like Microsoft Patch Tuesday, August 2021 Edition, How Cyber Sleuths Cracked an ATM Shimmer Gang, and Malicious Office 365 Apps Are the Ultimate Insiders.
Feature Tip: Email Archiving in Security Gateway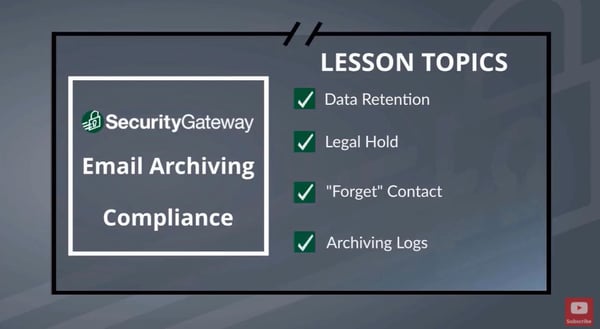 Security Gateway for Email includes
email archiving and compliance
to help protect businesses from lost data or regulatory issues. Compliance features include minimum data retention periods, legal hold, and "forget contact." This video provides an overview of these features.
Watch the video here.